Local scholarship for post-graduate students in Ethiopia with excellent performance in academic studies and society!
TECHNOLOGY
1 September 2022
The KAS sur-place scholarship is a local scholarship offered by the KAS Office Ethiopia/AU in the form of financial support to Ethiopians who are enrolled in and are pursuing post-graduate studies in universities in Ethiopia.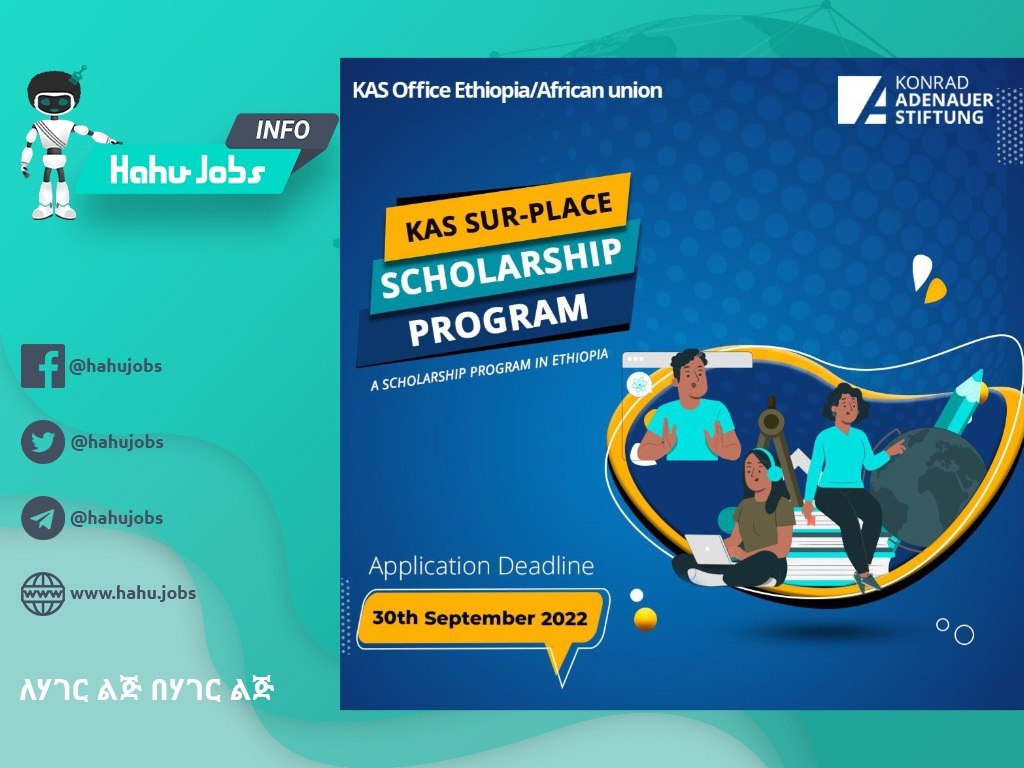 Who is eligible?
The scholarships are primarily intended for young Ethiopians who have finished their B.A degree & who are entering or are already enrolled into a M.S program in an Ethiopian university. Students pursuing a B.A Degree, a PhD, or studies abroad are not supported by this scholarship. This scholarship only supports Ethiopian students conducting a M.S program in Ethiopia.
Deadline: September 30, 2022.
How to apply: send your application to: scholarships.ethiopia@kas.de
More information: Here
ምንግዜም ለሃገር ልጅ በሃገር ልጅ!!