Our New Year's gift!
ANNOUNCEMENT
10 September 2022
We are finalizing our preparations to launch a wide range of services, and as a run up to it all, here are a couple of pre release features we opened up to the public: -
- Now employers can submit vaccines post requests for free; and these requests will be processed by our professionals to identify their taxonomy classification and required competence as well as skills to offer better insights on the vacancy being advertised.
- Jobseekrs who use our platform can now have a deeper dive into what vacancies require interms of skill knowledge and qualifications based on our international classification standards which use ILO's ISCO 8, Europe's ESCO and USAs O*Net and contextualize to the Ethiopian labor market trend.
Use the link to start using our services: http://Hahu.job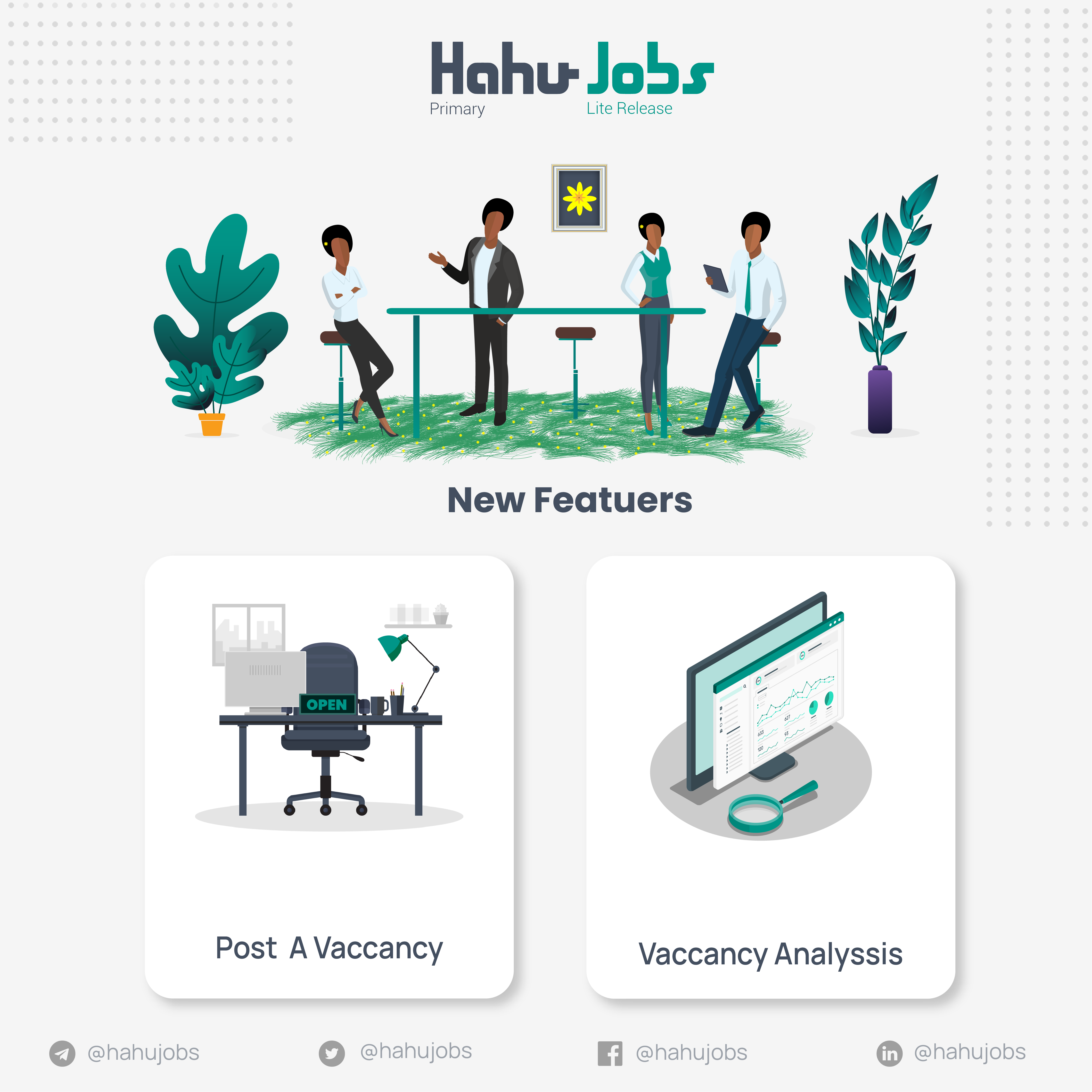 ምንግዜም ለሃገር ልጅ በሃገር ልጅ!!