As of mind September 2022, we have offered an open vacancy post-request submission portal that allows employers to publish vacancies on all HaHuJobs outlets. The service is simple and offered free of charge for all types of employers. The process has three primary steps: -
Step 1: Receiving a request
You contact us through one of our outlets with the details of your vacancy. You can click the button below to review ways to share your vacancy and review the required information we need to publish your vacancy in all our outlets.
Step 2: Validate
Our service officers will receive the details from your organization via the channel you communicated it in. They will review the details provided to validate that all required information is available and build validate the legitimacy of the vacancy.
Step 3: Publish
All vacancy details will then go through our standardized categorization process for taxonomy identification and reorganization of information if required so it fits the publishing structure of our outlets, then will be approved for publishing.
This process is fully digital and automated, one should just navigate to HaHuJobs primary service page and click on the "Post Vacancy" link to have the site focus on the section. '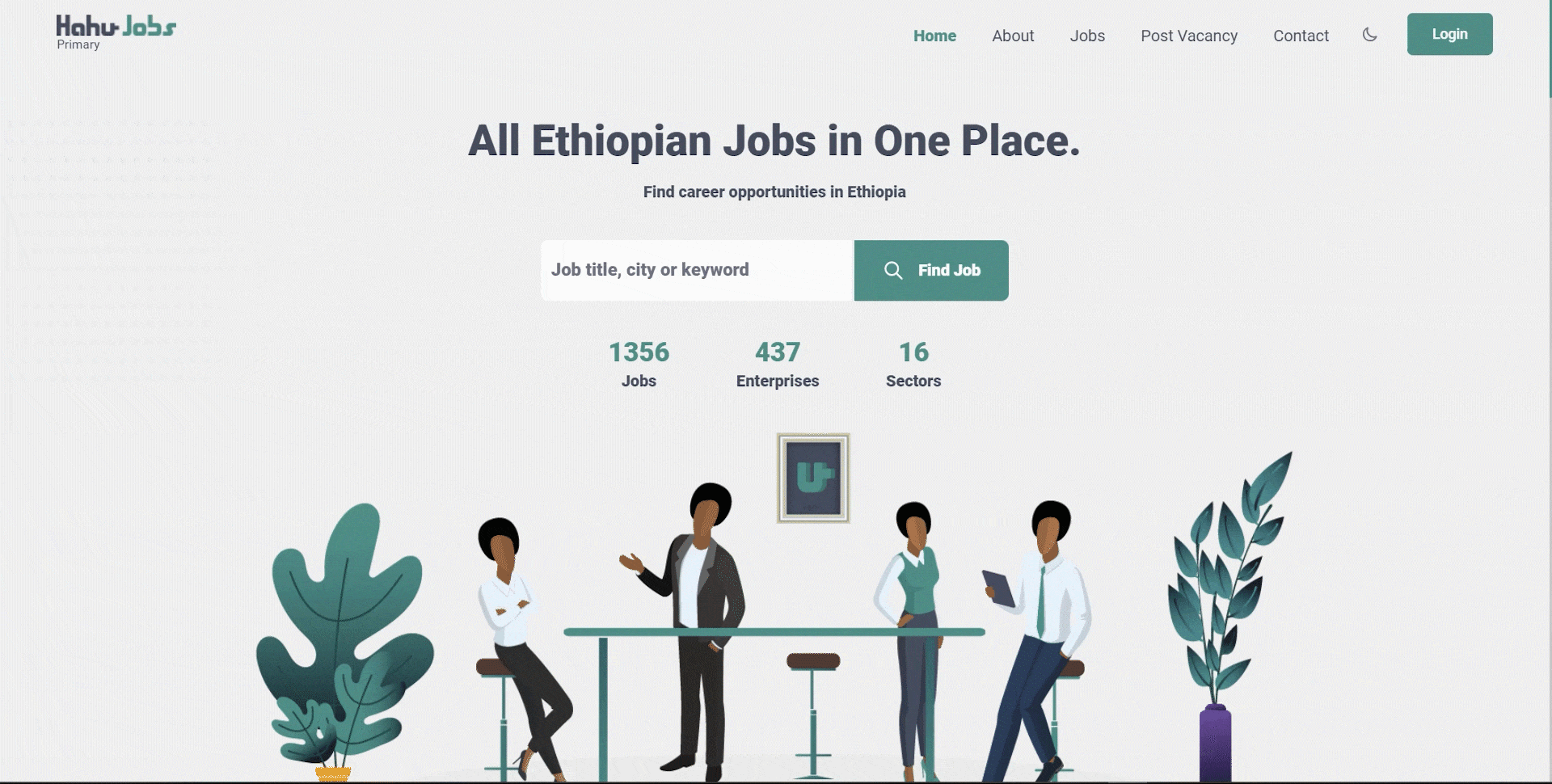 Click on the "Post Vacancy" green button for the page to navigate to the page where you are required to provide information regarding your enterprise, Name, contact information, and TIN are required to qualify for vacancy post request submission.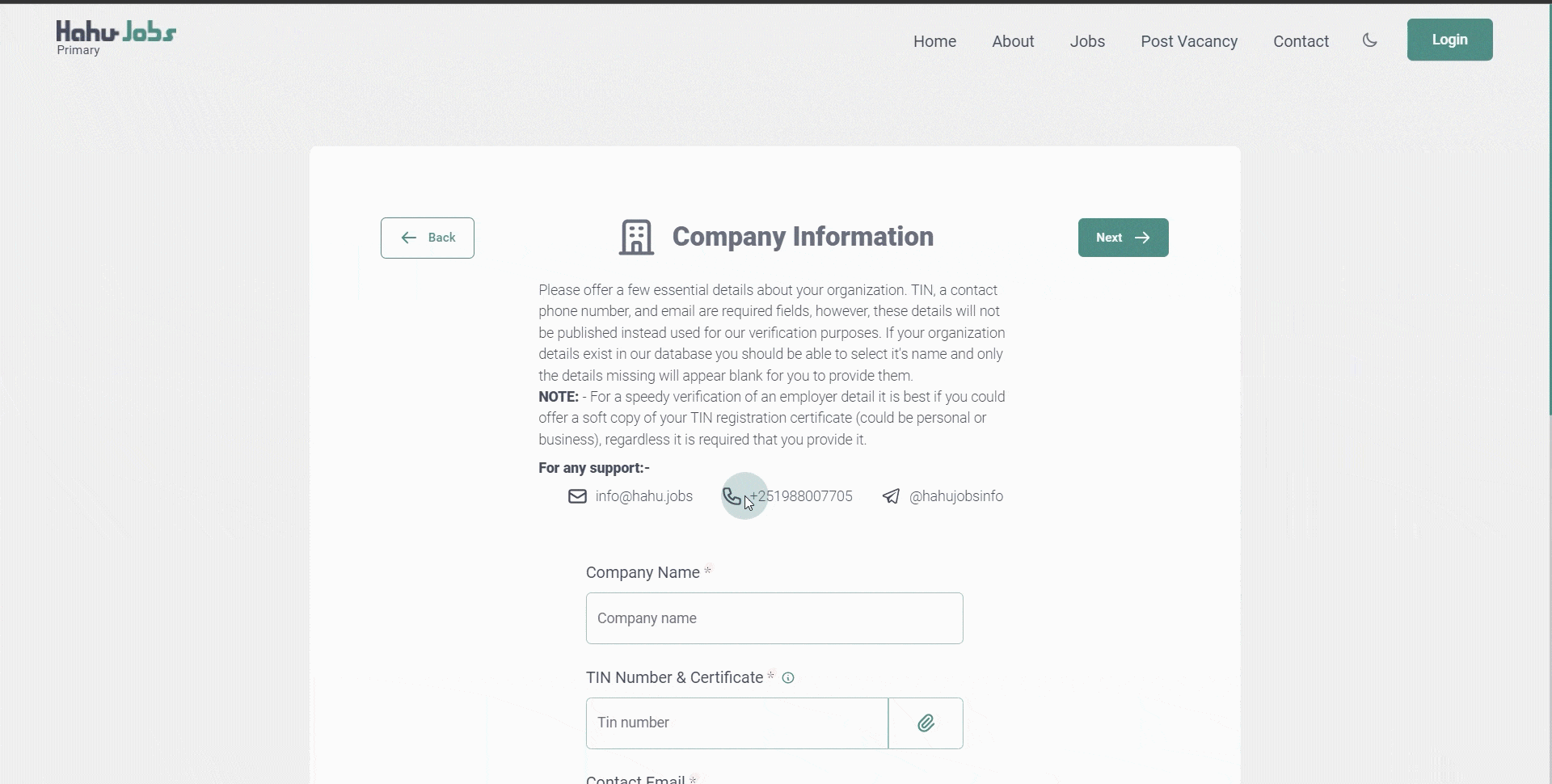 Provide all the required information and click on the "Next" green button at the top right corner of the company information page section. Note:- if you don't have an enterprise TIN you can offer a personal one. If you don't have any TIN you can contact our service personnel on the availed contact methods.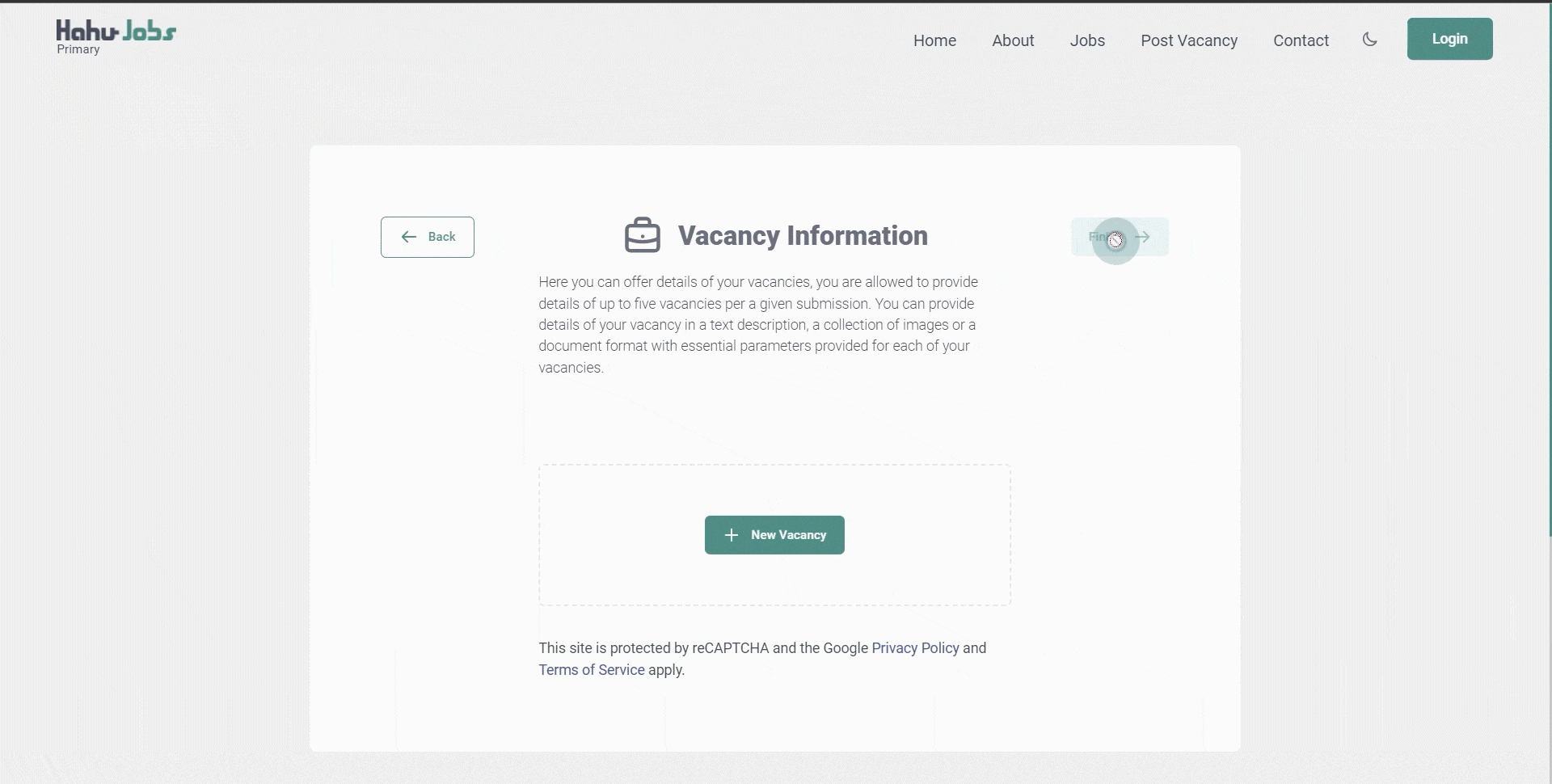 Click on the "Add Vacancy" green button and proved the required information regarding the vacancy in the dialog box that pops open. Note:- you can offer a description of your vacancy in three primary ways, you can offer a text, an image or attach a file description of the positions you aim to publish. You can repeat this step as per the number of vacancies you have.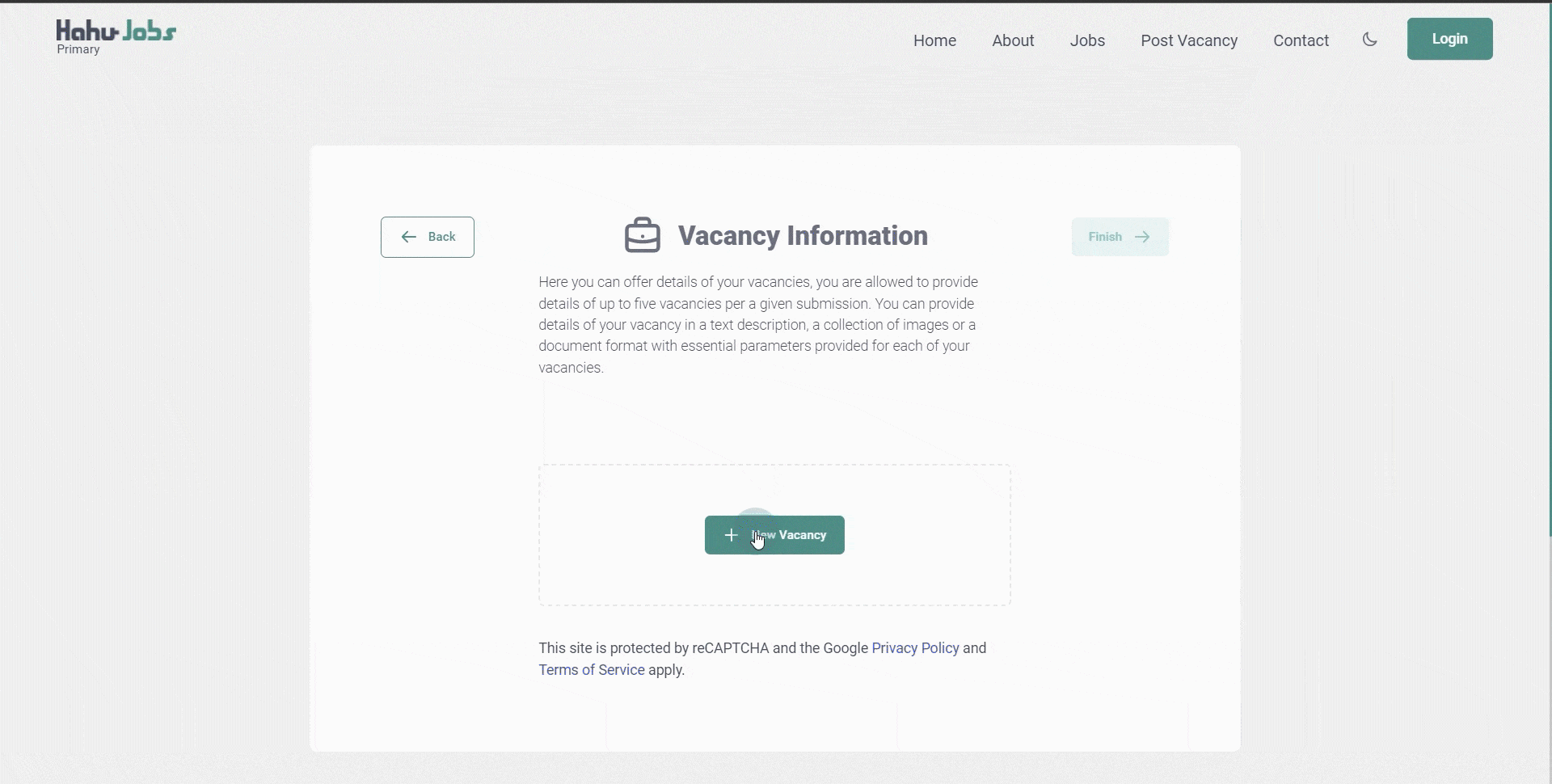 Once you are certain of the list of vacancies, you would like to submit click on the "Submit" green button on the top right corner and wait until you see a confirmation page. After successful submission, your request will be received by one of our service operation officers and will be encoded as per HaHuJobs vacancy data structure requirements. The officer will verify the information provided and contact the enquirer if the submission requires any clarification.
Once the data is verified for publishing the officer will share an automated confirmation email to the enquiring contact address outlining the details of the received vacancy information and proceed with encoding the details according to HaHuJobs vacancy data structure requirements. After providing all the necessary information it will be automatically published on all HaHuJobs service outlets. After it is published a service officer will also share a communication email to the enquiring enterprise detailing the publication and where and how to access it.